The work of the CIPTT is supported with a grant under the European Commission's Seventh Framework Programme (FP7).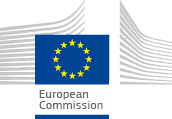 The Center for Intellectual Property and Technology Transfer (CIPTT) serves several general functions:
–  Carries out interdisciplinary research to understand the role of intellectual property policies and rules in contributing to creativity and innovation in the country.  The Center examines how intellectual property contributes to broad social goals such as increased health, cultural development, access to information and economic growth.
–  Collaborates with the stakeholders, the President's Cabinet and the Ministry of Education and Science to streamline relevant legislation, facilitating the creation and activities of technology parks and R & D incubators.
–  Collaborates with the Macedonian Industrial Property Office to enhance understanding of intellectual property and innovation systems within the business community.
–  Participates in the creation of a well-functioning NIS, incorporating key actors and activities in the knowledge production and absorption processes necessary for innovation to take place.
–  Facilitates the protection and management of intellectual property arising from university research, and licensing intellectual property rights to industry for the ultimate benefit of people. One of the primary goals is to catalyze the creation of new companies based on university created technologies; to develop a strategy and program to stimulate the development of SMEs.
–  Serves as a hub for formal linking and networking of the IPRs stakeholders (foreign and domestic companies and investors; IPR holders; public and private universities; public agencies) in Macedonia.
–  Enhances understanding of intellectual property rights and innovation systems among students.
–  Disseminates the results of its research through publications, workshops and conferences.